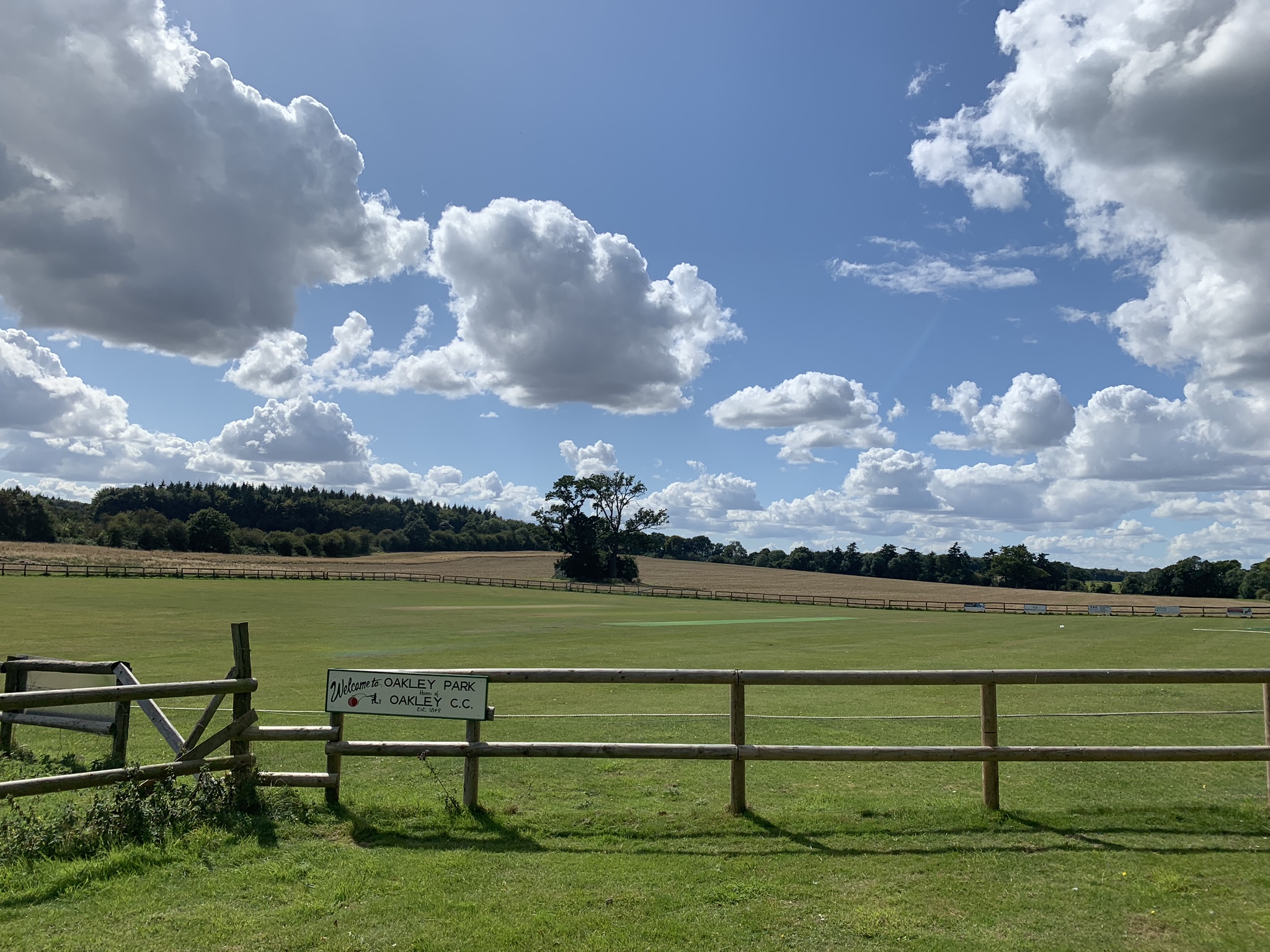 That's right folks, because the summer has decided to have one last go, we are having another game at Oakley Park on Sunday. Due to many players being away on a stag weekend…sorry, a cricket tour, we have an eclectic team for what promises to be an absolute smasher of a day.
The visitors are a new team called Elmhurst from Sonning near Reading and it is a fixture we will look to make more regular in future.
The Oaks team is one of varying ages, with 71 year old Gordon 'Scotty, Scotman' Scott hoping that 13 year old Noah Beckell will do plenty of running around for him. I don't know if 58 years is record club age difference, but it can't be far off it.
The rest of the team is made up of players from all three Saturday teams, with the irrepressible Ben Allum also making a rare appearance in the famous white colours of Oakley.
Bob Lethaby and James Bayliss have put themselves in the frame for club statues by preparing a pitch but we will still need to do some work on Sunday before the game. It goes without saying we are great but we can't claim to be in the same league as Ian Bennett just yet.
With that in mind, can you all try to make it to the ground for 12:00 PM to get the old place ready for what promises to be a great way to end the season. Hopefully as a bonus, our touring heroes will be back in time to roar us on to a victory that isn't likely to live long in the memory.
The team (in no real order) is.
B Lethaby, C Welsman, N Beckell, D Beckell, B Welsman, B Allum, A Thakur, J Bayliss, G Scott, D Bowers, D James
Please, as usual, make sure our guests are given a warm reception and are well looked after so they have a desire to return next season.
'Afore we go!