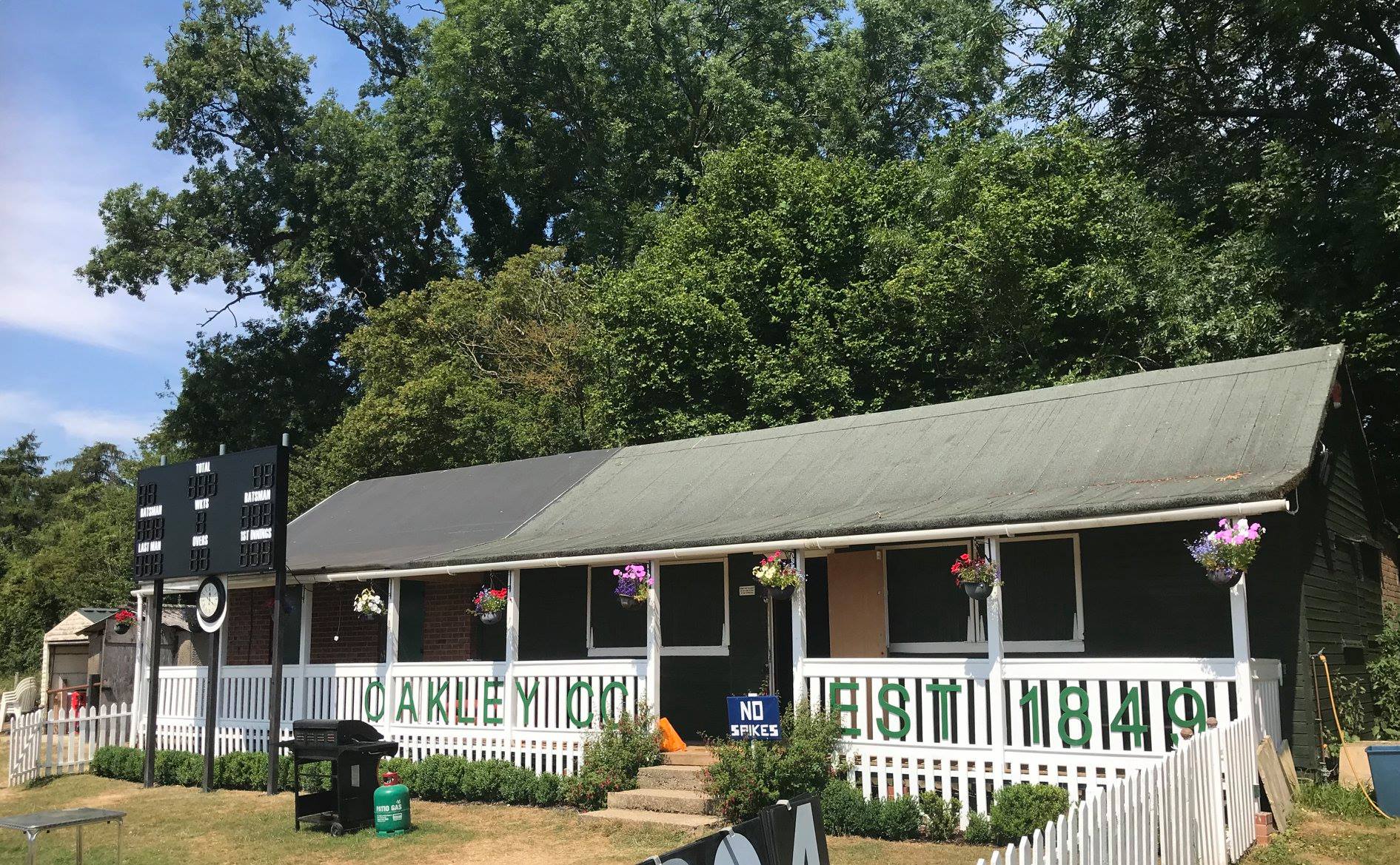 With a new third team arriving at Oakley in 2019, it is likely that we will need one or two new members to join our ranks as the club moves forward.
In particular, we are looking for one or two new batsmen for our First XI upper order. This is to bolster the line up as they move into County 3 of the Hampshire Cricket League.
This would suit players who have recently moved into the area or are looking for a fresh challenge at a club that is progressing year on year as an idyllic place to play cricket (we are constantly upgrading our facilities through hard work and ECB funding). We also host several social events in our fully licensed bar throughout the summer.
What we look for in players is individuals who are, during the pre-season and summer months, prepared to do their bit with regards to helping the club progress. This could involve club maintenance, running adult training training sessions on Wednesday evenings, or helping with the growing Colts section. We don't ask for a lot, just a little bit of help to keep the show on the road.
The club essentially runs as a self funded co-operative, with everyone mucking in and doing their bit and this has, in turn, has galvanised team spirit, allowing for a succession of promotions for our first and second teams as well as the creation of a Third XI for the first time in our history that spans back to 1849.
So, if you are new to the area or looking for a change of scene, please come and meet us and see what we can offer as a club to make Oakley an enjoyable but competitive place to play league cricket.
With further facility upgrades and some young and talented players coming through the ranks, it really is a great time to join Oakley Cricket Club.
Please contact club chairman, Bob Lethaby, by clicking here.