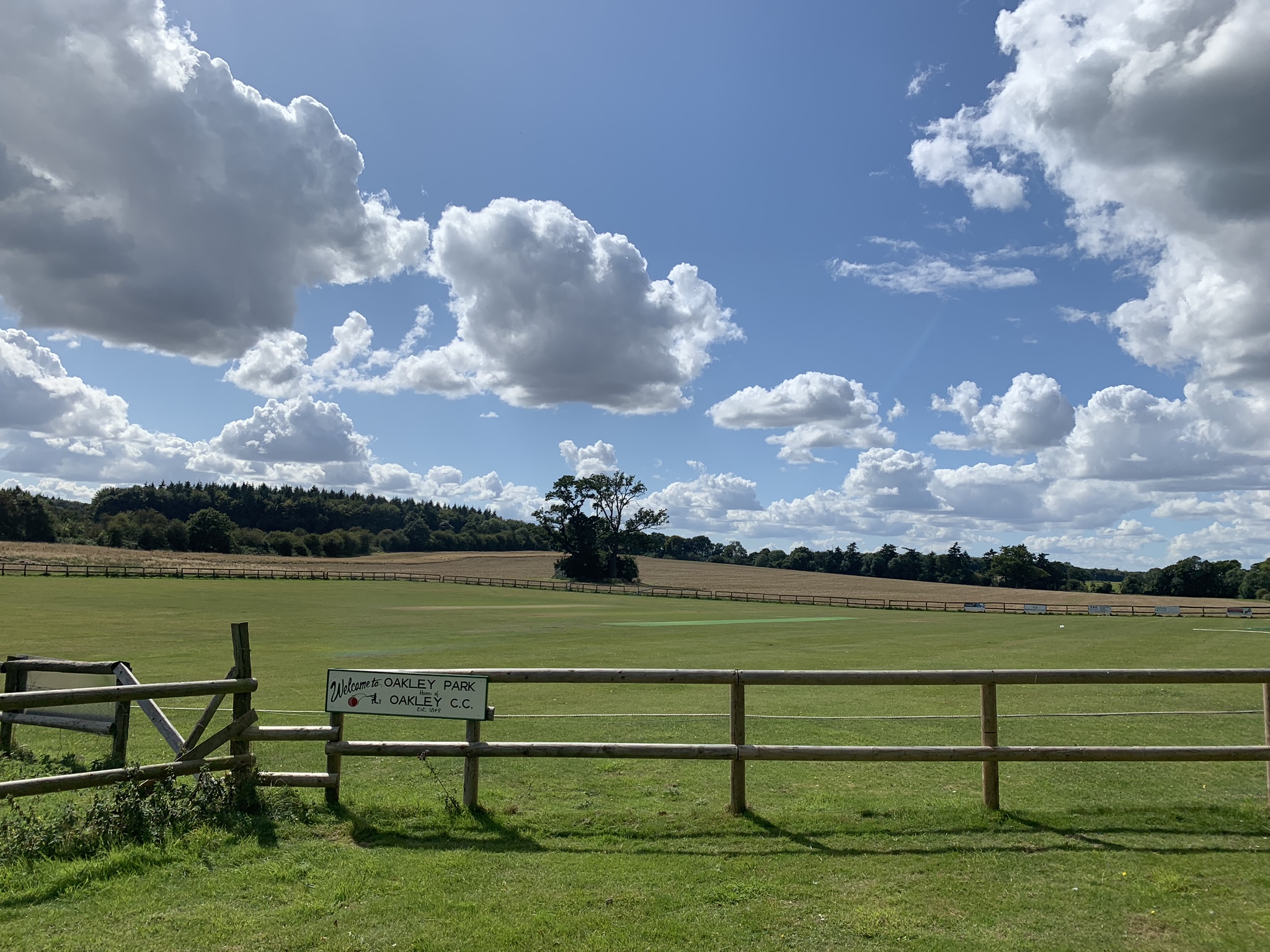 Despite the season coming to a close, there is still plenty going on at Oakley Cricket Club with a flurry of events approaching. I can almost hear you all salivating in anticipation, so I will just get on with it.
Saturday 28th September – End of Season Groundwork
End of season groundwork takes place this Saturday. It is a case of more the merrier as we look to get the nets down and the covers safely indoors for the winter. It is really important we get this done ASAP as these items are vulnerable to major storm damage.
We will have the gates open for 10:00 AM and will have coffee and tea on the go. There is of course, still some booze in the bar. I expect to see a hearty turn out of the young, old and keen members of the grandest club in Oakley. The state of the club in May 2019 is dependent on it, so don't stay in bed, or else.
AGM – Monday 7th October 2019
The perpetually thrilling Oakley CC AGM takes place on Monday 7th October at 7:30 PM. If you are a current representative of the committee, or a member with an interest in the club going forward into 2020, you should attend this meeting as if though your life depends on it.  There are several positions up for taking, notably that of the 2nd Captain after George has decided to step down after 3 years.
Anyone in the club can stand for any role and if there is more than person per position, it will go to a club vote. That's when it gets more exciting than Boris Johnson trying to explain why he lied  to the Queen. You can see all the current club roles by clicking here.  Can I suggest that if any of you are caught by your partner excitedly looking at these roles , you should simply slam the lid of your laptop down and say that you were looking at porn. It's often more forgivable than taking on a role at a cricket club.
Indoor League
The indoor league starts at Dummer Cricket Centre from Monday 8th October 2019.  We have four teams, one on Tuesday, two on Wednesday and one on Thursday. If you are a current indoor player, you should have been contacted by your captains by now. If you haven't, or you are a new member looking to play, please contact Alex on the club phone with your preferred day.
Indoor cricket is sociable and great fun, as well as featuring the ongoing thrill of a sphere of hard red plastic arrowing at your face, throat, shins or testicles from approximately five feet away.
You can see the fixtures list by clicking here.
End of Season of Awards – 18th October 2019
With the continued growth of the club in recent years, this season we have decided to take the gamble and book Dummer Golf Club. This is to make the event, dare I say it, look more professional.  This idea has paid off, mainly due to the news that I am hosting it. We have had a fantastic uptake of tickets from the 65 available and I believe that there are about 10 left at the last count.
If I had the list of awards, I would put them on here. However, at the time of writing I only know of the coveted Sunday bowling  award which has been won by me. This will sit proudly on my mantelpiece until the next time Jennifer visits. It will then be in the loft but I promise to visit it periodically, especially when it is time to get the Christmas decorations down.
I hope this covers just about everything for now but if you do have any queries please do not hesitate to contact me. In the meantime, I hope you are all dealing with the onset of autumn with typical Oakley CC fortitude.
If not, get a grip of yourselves.
See you soon
Bob Lethaby
Chair