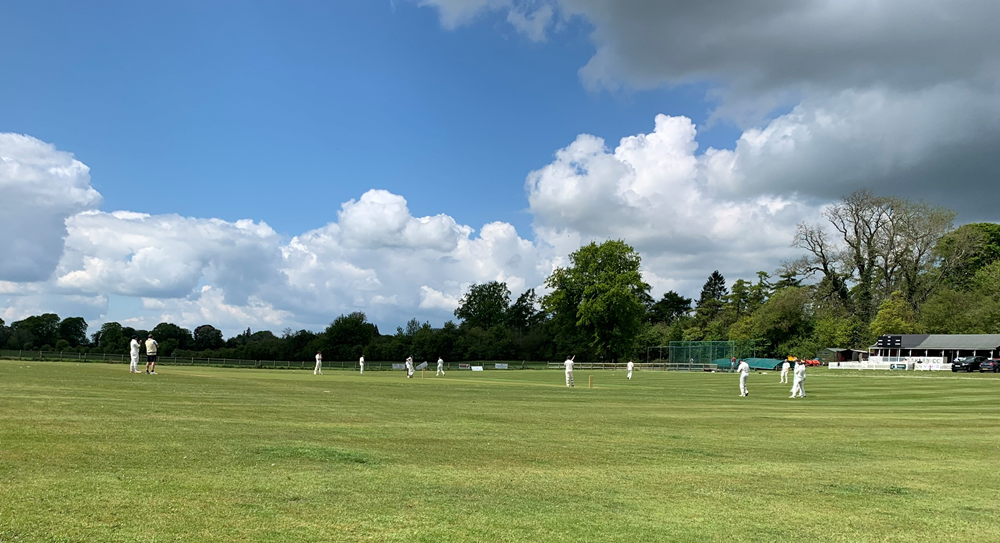 New boy, Elliot Hennessey, was the star of the show as the Oaks got off to a great start to the season with a deserved victory over neighbours, Overton. On a cool and blustery day where showers were always a threat, the Oaks put Overton in to bat.
The O's started well and their excellent talisman, Sam Miller, started to find his groove with some lusty blows. It became obvious that his wicket was key to how this game would evolve and it was a relief when Mike Tiley took a smart low catch off the bowling the excellent Brad Compton-Bearne to dismiss him on 36.
Thereafter the game became a little patchy, with some decent bowling amongst some early season rust and cobwebs. This was, fortunately, complimented by some poor shot making by the Overton batsmen. Lewis scored a resilient 41 but that was about it and the Oaks would have been disappointed that some wayward stuff meant that Overton's top scorer was Extras, 42. The Overton total was 200.
Wickets went to Brad-Compton Bearne (2-13) Will 1-18) Dan Sumner (2-40) Rob Wood (2-48) and Elliot Hennessey (1-15). Brad was comfortably the most controlled, going for just 26 off his 9 Over spell.
The Oaks opened with Dan Sumner and Elliot Hennessey and were soon motoring along. Elliot was showing his class, respecting the good and dismissing the bad with calm order. Dan was also looking in great nick until in a moment that was out of his character, he tied himself in nots and got done for an otherwise tidy looking 38.
Michael Wood came in and after initially batting with all the confidence a cat on a hot tin roof with its testicles wired to a detonator, he settled down and played a gutsy second fiddle to Elliot. Elliot was now moving through gears going past his 50 and dominating some good bowling. Woody went for an LBW decision that took Gordy about three weeks to give, but no one doubted the decision was a correct one.
This allowed Alan (Alan) North to come to the crease and use all his experience to aid Elliot to a marvellous ton. It was a good little knock from Alan (Alan) who is his own worst critic sometimes and he only got out by trying to finish the game with a six. He was caught on the boundary, so Mike Tiley came in and did it instead.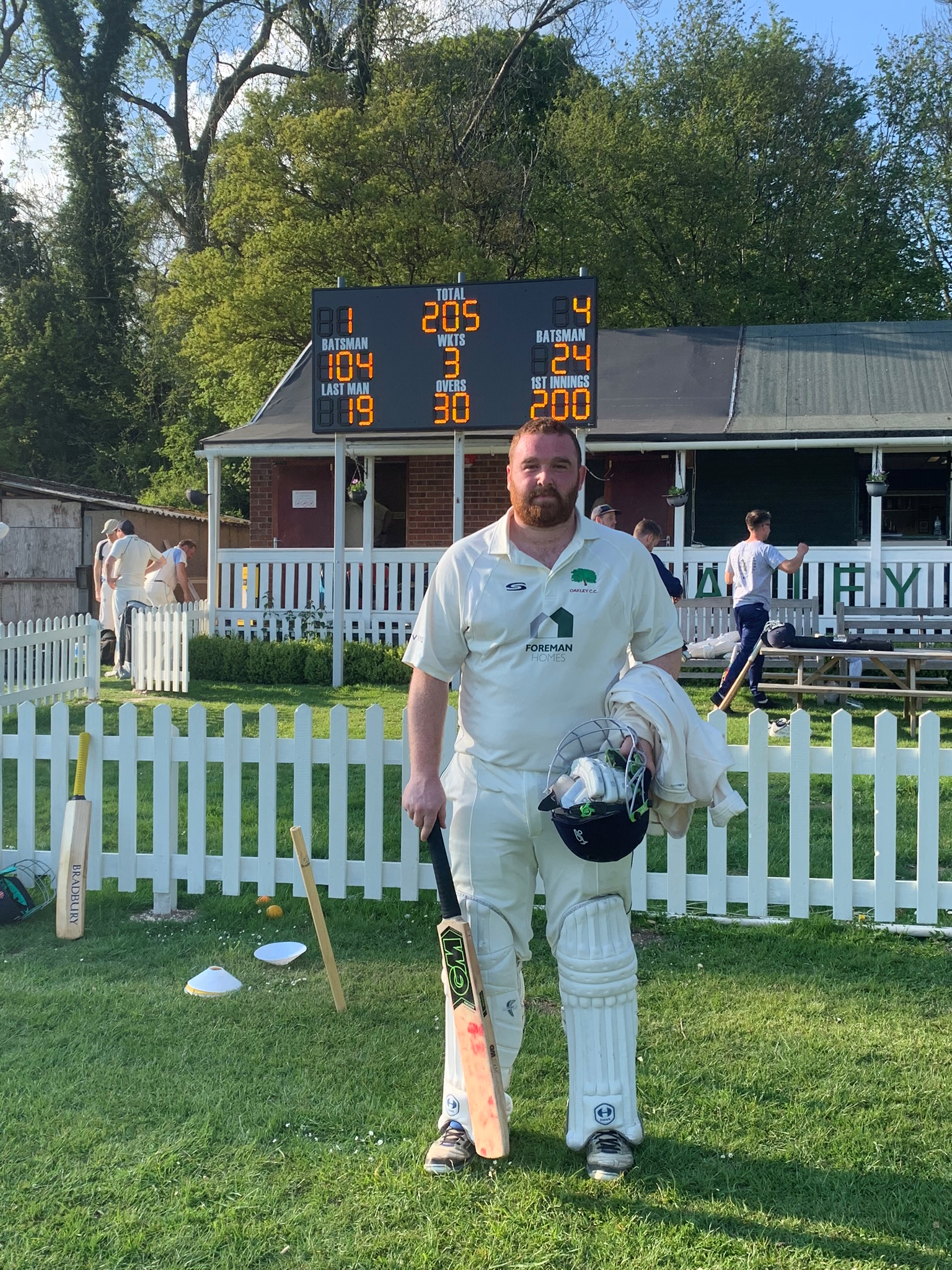 Hennessy: An unbeaten ton of obduracy and class
So, a good day for The Oaks against a good Overton side who play and socialise in the right way. Appreciating what local cricket is about, Andy Galvin, Sam Miller, Les and the boys don't like losing, but they always hang about to spend money and support a rival club. In an era where village clubs are struggling, they are doing just dandy.
So, the star of the day was Elliot, it was a cracking innings of obduracy and belligerence against a good Overton attack. Just when we thought the guy was faultless, he showed us that in this world, nobody is perfect. Whilst Woody wrote down the curry order that included 'Pop a Doms', inexplicably, Elliot a man who has vindaloo written all over him, ordered a chicken Korma. For a moment, Oakley Park fell silent.
Chicken Korma? Sit in the corner!
Weather: Cool, Blustery and Sunny- 15 centigrade